Product Info
Arbor
Element Heritage Snowboard 2018

Shop all Arbor
Designed from one of Arbor s best sellers, the Arbor Element Heritage Snowboard is an evo exclusive. With the trusted Knucklehead tip profile for float and the high-end bamboo reinforced Double Barrel core, this board will take you all over the mountain. Made exclusively for evo with recycled and leftover Arbor topsheets, this is a one of a kind board that provides an amazing ride while lowering the environmental impact of production.
Rocker Type
The System Rocker – This rocker deck's design eliminates the leverage required to release and re-engage a snowboard's outside contact points. In translation, riders get a seamless turn initiation, better float in powder, and more fluid spins and slides. Flex
Flex: 6 (1=Soft, 10=Stiff)
Shape
Mountain Twin – Mildly directional with symmetrical tip and tail dimensions but a shorter tail than tip.
Knucklehead Tip – Peak to parking lot with extra punch for powder.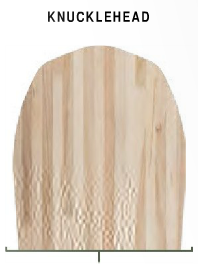 Core
Double Barrel II Core – The most progressive of Arbor's cores. Two Bamboo struts run tip-to-tail down the center of this upgraded Poplar core. Bamboo adds power and strength for bigger mountain performance.
Laminates
Mixed Glassing – Extra strength, extra performance thanks to Arbor's Triax over Biax lay-up.
Sidewalls
360® Rails – Fully wrapped sidewalls that eliminate the need for tip fill, while effectively tying the whole snowboard together. A technology that delivers incredibly tight tolerances for improved board life and durability.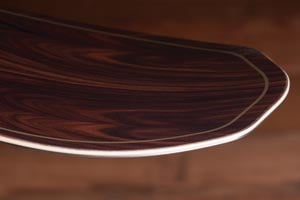 Base
Sintered Base – A higher molecular weight, sintered base that provides added durability and speed.
Binding Compatibility
2x4 14-Pack Inserts
Terrain:

All-Mountain

More

Terrain

All-Mountain

All-mountain snowboards are designed for exploring the whole mountain. They are your go-to for a snowboard that will do anything. They feel at home on groomers, powder, park runs and almost anything in between. The vast majority of snowboarders choose all-mountain boards for their great versatility. If you're just getting started or unsure of exactly what you need, an all-mountain snowboard is a great choice.

Ability Level:

Intermediate-Advanced

More

Ability Level

Intermediate-Advanced

Whether you're a progressing intermediate exploring new runs and terrain, or an accomplished rider seeking new thrills, the majority of skiers and snowboarders fall into this level. Intermediate to advanced skis and snowboards may be somewhat wider or stiffer than beginner-intermediate skis and snowboards, usually with a stronger wood core and sandwich sidewall construction. Intermediate to advanced boots and bindings range from softer flexing freestyle options to stiffer choices built for stability at speed.

Rocker Type:

Rocker

More

Rocker Type

Rocker

A rocker board side profile is the opposite of a camber board, with a smooth downward curvature to it and less edge contact length when the board is weighted. Rocker boards float well in powder and pivot more easily underfoot. They also tend to be less "hooky" at both tip and tail and better for landing spin maneuvers when you don't quite have enough rotation.

Shape:

Directional Twin

Flex Rating:

Medium

More

Flex Rating

Medium

The amount a snowboard flexes varies significantly between boards. Snowboard

flex ratings are not necessarily standardized across manufacturers, so the flex may vary from brand to brand.

Many manufacturers will give a number rating ranging from 1-10, 1 being softest and 10 being stiffest. Here at evo we have standardized the manufacturers' number ratings to a feel rating ranging from soft to very stiff. Generally you will find flex ratings of 1-2 as soft, 3-5 as medium, 6-8 as stiff, and 9-10 as very stiff. Flex ratings and feel may ultimately vary from snowboard to snowboard.

Binding Mount Pattern:

2x4

Core/Laminates:

Wood

Warranty:

3 Years
| | | | | | |
| --- | --- | --- | --- | --- | --- |
| Size (cm) | 157 | 158MW | 159 | 161 | 162MW |
| Effective Edge (mm) | 1180 | 1210 | 1198 | 1216 | 1246 |
| Tip Width (mm) | 293.5 | 305.2 | 295.3 | 297.3 | 308.7 |
| Waist Width (mm) | 251.5 | 260.5 | 252.5 | 253.5 | 262.5 |
| Tail Width (mm) | 293.5 | 305.2 | 295.3 | 297.3 | 308.7 |
| Sidecut Radius (m) | .75/7.85 | 8.65/7.95/8.65 | 8.85/7.95/8.85 | 8.9/8/8.9 | 8.85/7.95/8.85 |
| Stance Setback (in) | 0 | 0 | 0 | 0 | 0 |
| Rider Weight (lbs) | 122-202 | 124-204 | 128-208 | 130-210 | 136-216 |
| Width | Regular | Regular | Regular | Regular | Mid-Wide |
Arbor
Cypress Snowboard Bindings 2018

Shop all Arbor
A stiffer, more powerful freeride design meant to get you down the mountain in a hurry, the Arbor Cypress Snowboard Bindings feature a beefed up X-Drive baseplate and more supportive highback to drive bigger boards on bigger slopes. If steep lines, deep pow and high velocity are your thing, check out the Cypress bindings and step up to a new level of performance.
Flex
Stiff Flex – Engineered for freeride and bigger terrain features.
Organic Flex – Reduces the binding footprint, putting less material in contact with the snowboard in order to allow board flex underfoot to be more organic and true to spec.
Baseplate
X-Drive Baseplate – X-Drive is a baseplate design that enhances performance by more efficiently transferring and evenly distributing rider input to a snowboard. No matter where pressure is applied to the binding, the X-Drive allocates energy across the baseplates structural X Shape and out to the four contact points. The result is quicker, more effective control.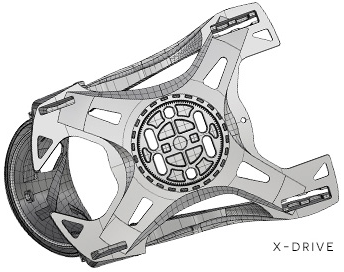 Fiberglass Reinforcing – 33% glass content for added strength and stability.
2x4 Universal Mini-Disc – Mini Disc's require less surface area and along with the X Drive help provides a more organic snowboard flex underfoot. Channel compatible.
2 XD EVA Footbeds – A dual-density footbed design that provides impact absorption, comfort, durability, and improved feel. The topside of the footbed is made with a harder material that provides durability and a more tactile interface with a rider's boot. Under the ball and the heel area we added impact absorbent EVA pods that interface directly with a rider's snowboard to improve board feel while adding cushion for landings and hard snow conditions. The footbed has a 1.5° built-in cant for a more ergonomically aligned ride.
Highback
Asymmetrical Highback with 5° Lateral Pre-Rotation – All of Arbor's bindings feature low mounted asymmetrical highbacks with 5° pre-rotation, providing ergonomic feel and freedom of movement.
Toolless Forward Lean Adjustment
Straps
Co-Molded Ankle Strap
Wire-Core Adjuster Strap – Arbor's patented "wire-core" adjuster strap allows the ankle strap to drop out of the way, quickly and easily, making getting into the binding much more user-friendly. The stainless steel wire also ensures that no matter how many times a rider bends their strap. It will never stretch out or break.
Buckles
Cast Aluminum Buckles and Levers – Reliable and durable.
Additional Features
65A Durometer Outsole – A dampening interface made from a special TPE Rubber. The Outsole Integrates with the X-Drive design, and sits between the binding and a rider's snowboard. The Outsole diffuses high-frequency chatter, while providing rebound and cushion for high-impact landings.
Adjustable Aluminum Heelcups – Highly durable extruded aluminum, designed to work with the 2x4 mini disc for the amazing adjustability. Use the highback to center the foot and the disc to fine turn your stance width. Heelcup is covered by Arbor's Lifetime Warranty.
Ability Level:

Advanced-Expert

More

Ability Level

Advanced-Expert

Whether you charge the steepest lines, hit the biggest jumps in the park or carve with race-like precision, advanced to expert level skis, snowboards, boots and bindings are for the more aggressive rider. In skis and snowboards, you'll often find layers of metal, carbon or other stringers for rigidity and power, while advanced to expert level boots and bindings are usually on the stiffer side of the spectrum for rebound and precision steering.

Flex Rating:

Stiff

More

Flex Rating

Stiff

The amount a snowboard flexes varies significantly between boards. Snowboard

flex ratings are not necessarily standardized across manufacturers, so the flex may vary from brand to brand.

Many manufacturers will give a number rating ranging from 1-10, 1 being softest and 10 being stiffest. Here at evo we have standardized the manufacturers' number ratings to a feel rating ranging from soft to very stiff. Generally you will find flex ratings of 1-2 as soft, 3-5 as medium, 6-8 as stiff, and 9-10 as very stiff. Flex ratings and feel may ultimately vary from snowboard to snowboard.

Binding Style:

Strap

Binding Mount Pattern:

2x4, Channel

Warranty:

Limited Lifetime